Taylor Technology Systems were commissioned to carry out a risk assessment and complete strip out of an existing fire alarm system at Windrush Primary School in Thamesmead, replacing it with a new fire detection and alarm system in accordance with building standards. Alterations and improvements were carried out to an existing intruder alarm system, with TTS also carrying out continuing maintenance and 24-hour monitoring of both systems.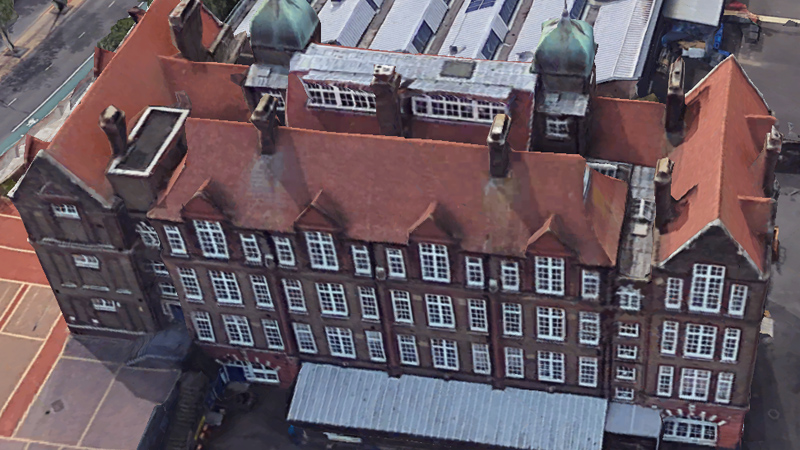 Taylor Technology Systems (TTS) were commissioned to carry out works at Windrush Primary School, after the local authority implemented a change in the use of the building from a college (Holborn College) to a new primary school building, which involved a refurbishment of the old Victorian building in 3 phases over a number of years.
Our nominated fire design technician consulted with the local authority, existing premises manager, and the consultant, to advise on their responsibility to ensure compliance with the regulatory reform (fire safety) order (FSO) 2005.
A risk assessment was carried out for the building, which resulted in a complete strip out of the existing conventional fire alarm system due to various faults and changes in the building's use and layout. The intruder alarm system was in good working order, with Taylors taking over this system to carry out alterations, improvements and to facilitate its connection to our 24-hour monitoring station, all in accordance with current codes of practice.
A fully addressable fire detection and alarm system was designed and installed to classification L2, in accordance with the Risk assessments, BS5839 part 1 2013 and the BAFE SP203 part 1 codes of practise. A new fire alarm panel and the appropriate device types were selected, and a technical submission was issued to the client for approval. Method statements and risk assessments were completed, and a safe sequence of works was agreed with the client, with consideration to working at height due to the high level ceilings within the existing classrooms.
The main four-loop addressable control panel was installed, which allowed the system to be fitted in the required phases, floor by floor. The systems were installed, commissioned, tested and handed over in accordance with current codes of practice. We are currently maintaining the fire detection and intruder alarm system, with both systems connected to our 24-hour monitoring station to facilitate emergency response to any out of hours activations.

Client
Windrush Primary School
Services
Life Safety Systems – Fire Alarm Installation with Smoke Detection, Servicing and Maintenance
Dates
April 2015
Sites
Windrush Primary School, Thamesmead