Corporate Social Responsibility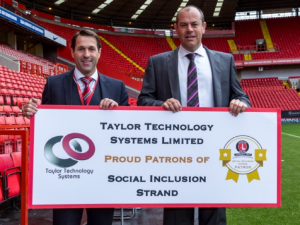 Charlton Athletic community Trust is pleased to announce that Taylor Technology are the new patrons of the Social Inclusion Strand. The Social Inclusion strand delivers programmes in targeted areas across Bexley, Greenwich and Kent in order to reduce crime and anti-social behavior. Programmes are also run in local estates and prisons to create employment opportunities for young people.
"We are very proud of becoming a Patron to Charlton Athletic Community Trust Social Inclusion strand. We are looking forward to the project as it engages with the local community in the social integration of young people. Taylor Technology Systems are a leading installer and maintainer of electronic security systems. Our ethos with working with local businesses, schools and local authorities, coupled with our experienced work force enables us to support the trust in its mission to improve the lives of young people." – Mark Taylor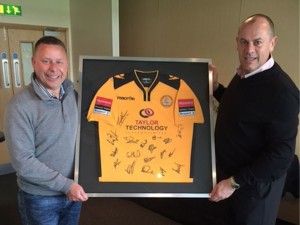 Cray Wanderers FC are the oldest football club in London and the 2nd oldest in the world, originating from lunchtime kick-abouts between St. Mary Cray villagers and labourers constructing a railway viaduct across the Cray Valley in north-west Kent, in 1860 to 1889.
Cray Wanderers Community Scheme works with young people in the community, from the age of five up to 15, to give them a sense of self-worth and belonging, in a fun-filled environment. This is achieved primarily through sport but also by engaging with them through arts and crafts.
Taylor Technology is proud to support grass roots football, sport and every form of personal development that is achieved through the genuine sense of belonging a club like Cray gives to thousands of young, sometimes highly disadvantaged people on a weekly and annual basis.