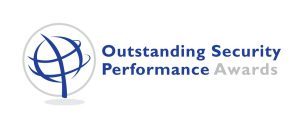 Taylor Technology Systems has been named as a finalist in the 2020 Outstanding Security Performance Awards (OSPAs).
Now in their fourth year, the UK OSPAs serve to acknowledge the creditable and infinite contributions that companies, initiatives, teams and individuals make to the security industry and wider community.
TTS is a finalist in the Outstanding Security Installer/Integrator category, in recognition of its exceptional work designing and installing security systems in the infrastructure-critical railway and utilities sectors.
Founder of the OSPAs, Professor Martin Gill, said: "The standard of entries this year has once again been extremely high, providing some real challenges for our experienced set of judges, who all marked independently to a set of ethical guidelines. This ensures our finalists represent the very best in the industry."
The winners will be announced at the OSPA Awards Dinner, which will take place on Wednesday, 26th February 2020 at the Royal Lancaster Hotel, London.
Brian Wickes, Commercial Director of TTS, said: "We are delighted to have been named a finalist in the 2020 OSPA awards. The finalists this year include some of the best companies and individuals in the security industry, and to be featured among them is a real testament to the hard work and dedication of our entire team."