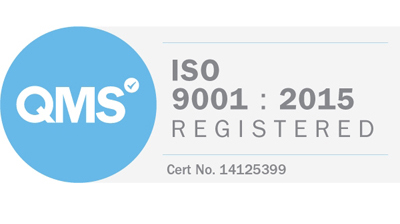 Taylor is ending 2018 on a high after successfully upgrading a number of its ISO certifications.
Already ISO 9001 and ISO 14001 certified to 2008 standards, the company has now achieved the new ISO 9001:2015 and ISO 14001:2015 standards, more than two years before the move becomes compulsory.
Taylor has also achieved the new ISO 45001:2018 standard for occupational health and safety, which was brought out this year to replace the previous OHSAS 18001 certification. ISO 45001 introduces a framework that can be used throughout supply chains to create a culture of health and safety that will continually improve occupational health and safety performance.
ISO 9001 is the international standard that specifies requirements for a company's quality management system. Organisations use the standard to demonstrate their ability to provide products and services to meet the regulations and satisfy their customer's requirements. Also an international standard, ISO 14001 specifies requirements for an effective environmental management system.
Commercial Director Brian Wickes said: "Our ISO accreditations have always been a valuable part of our company's standards, and demonstrate that our customers can trust our quality processes. The fact that we are now certified to 2015 levels proves just how much time and energy we devote to ensuring the very highest standards of health and safety across our entire business."