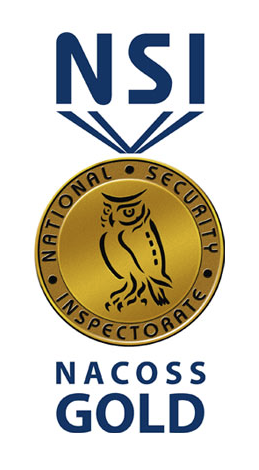 Taylor Technology have been awarded the NSI Gold accreditation in CCTV, Access control and Intruded alarm systems.
NSI Gold is the highest accreditation in security systems, holding the greatest perceived value across the industry and by the police, fire and rescue services and industry insurers. The accreditation ensures compliance with current related standards, and continual improvement in quality management.
"Taylor Technology Systems are proud to have received NSI Gold accreditation, we believe certification will provide our customers with comfort and reassurance of our capabilities, standards and quality of service"  Mark Taylor, Managing Director
Who are NSI?
The National Security Inspectorate (NSI) is recognised as the leading certification body for the security and fire protection sectors in the UK. For over 40 years, they have helped protect businesses and homeowners by providing robust, high quality audits of home and business security and fire safety service providers.
Why should I use an NSI approved company?
Businesses and homeowners who choose NSI approved companies have the reassurance that their chosen contractors will work to the highest industry standards demanded by the Police, Fire and Rescue Services and the insurance industry. 
How easy is it to become NSI accredited?
To gain NSI Gold accreditation, it takes approximately 6 months of work, audits and process adaptation to align with the exact specific requirements of the accreditor body. The process is significantly longer and more in-depth than for NSI Silver which is seen as a basic accreditation aimed at new entrants to the industry.
As a qualified lead assessor, accredited by the Department of Trade and Industry, the NSI is required to visit every member company twice a year to carry out an inspection visit.  During quality audits all areas of Quality Management Systems are checked and site visits are scheduled to inspect installations and conduct technical audits.
Visit http://www.nsi.org.uk/ if you would like to find out more about the accreditation