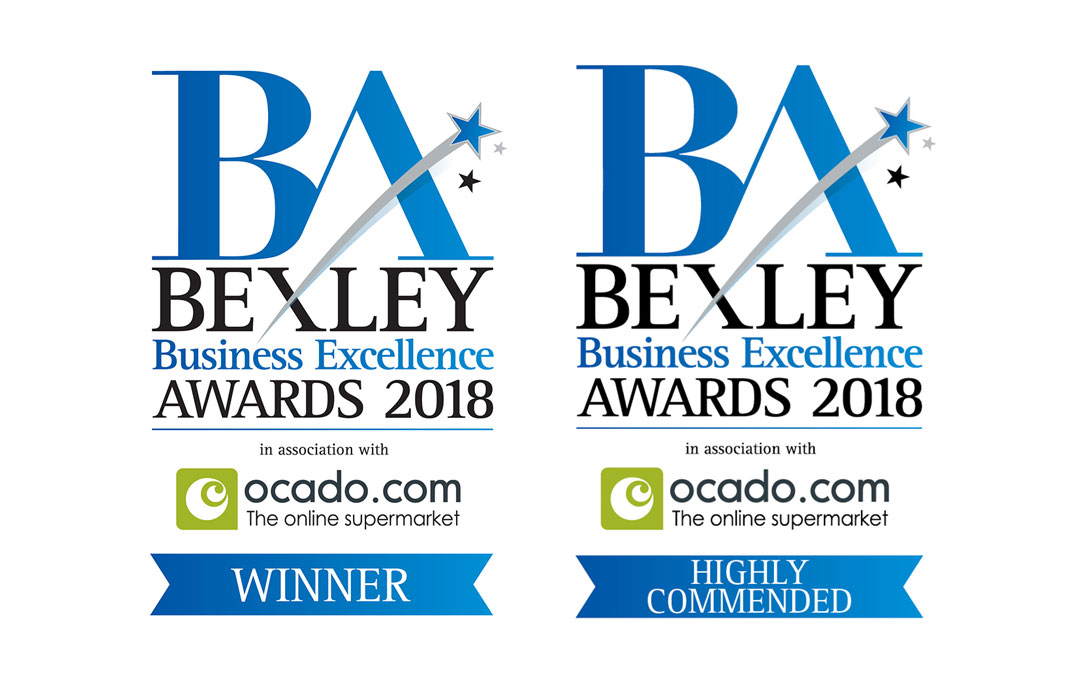 Wednesday 27th June 2018
Taylor Technology Systems are delighted to have been judged as the winner of Best Employer and highly commended for Tech Innovation of the year at the Bexley Business Excellence Awards 2018.
Around 300 guests from the business community celebrated at the sixth annual Bexley Business Excellence Awards in association with Ocado which was held at Hall Place and Gardens on Wednesday, June 27th.
Entrants were judged over two rounds of extensive entry questions and face-to-face interviews. The Gala Dinner was hosted by actress and writer Tracy Ann Oberman and was the climax of the prestigious awards to celebrate the successes and achievements of Bexley's businesses.
Opening the evening, councillor Teresa O'Neill, leader of Bexley Council, said: "For those who have entered tonight I hope you all win. Bexley is a fantastic place to live and a fantastic place to work. We have big ambitions for Bexley. You are in Bexley at the moment and you have got a terrific future."
Cllr Louie French, deputy leader of Bexley Council, added: "The Bexley Business Awards continue to go from strength to strength each year, highlighting the growing number of brilliant local businesses and the key role that they play in our local communities and economy."
Brian Wickes, Commercial Director says "We are pleased and honoured to of won the Bexley Business Excellence Awards 2018 "Best Employer" judged by Waterman Group and Highly Commended for the "Tech Innovation" award sponsored by Peabody. Our team would like to thank all those involved in what was a fantastic evening in great surroundings. It is a great feeling knowing that our work and efforts are recognised not only within our Borough but also amongst the panel of distinguished judges."
Mark Taylor, Managing Director says "It's recognition of our team's hard work. It's a result of our investment in them. They'll all be very pleased. We've come a long way over the past five to six years. Our staff turnover rate is very low and we've retained a lot of key contacts because of that."
The 2018 Bexley Business Excellence Awards are delivered by: London Borough of Bexley& Bexley for Business. The awards are sponsored by Ocado (Headline Sponsor), Bellway Homes, Bexleyheath BID, Bexley Skills Charter, Crayford Greyhound Track, ITRM, the Aitch Group, London South East Colleges, London South East Apprenticeship Company, Peabody, Sidcup Partners, The Engine House and Waterman Group. The programme is supported by: Bexley Times, Greenwich & Bexley Community Hospice, Maid on a Mission, Mobile Bar Hire, and Northgate Public Service.