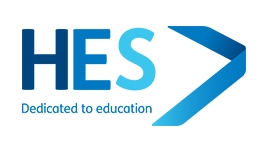 11th June 2019
Taylor Technology Systems (TTS) are proud to be named an Approved Supplier for Havering Education Services (HES).
HES is the London Borough of Havering's commercial brand for support services to education establishments. HES' services cover a wide range of areas including Leadership and Governance, School Improvement & Curriculum, Facilities, Technical & Asset Management, Administration and Finance, and Pupil & Staff Wellbeing.
HES works with schools and educational facilities within the borough, supplying them with services and brokering contracts with its approved suppliers.
Having successfully completed the tender process, TTS are now an approved supplier to HES, and will work with HES and its education providers to provide safety and security systems, and to support the institutions in their valuable work educating and supporting young people.
Brian Wickes, Commercial Director of TTS, says: "We are thrilled to be an Approved Supplier on the Havering Education Services Procurement List. Our successful completion of their comprehensive tender process shows we are a highly-regarded, quality provider of security systems, with experienced and highly knowledgeable staff. We are looking forward to working closely with the schools, colleges and academies in the Havering Borough, and are delighted to already be quoting for our first contract through HES."