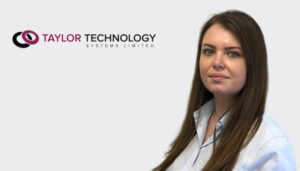 Taylor Technology Systems Ltd is delighted to welcome Louise Thompson as its new Quality & Compliance Manager.
Louise is an experienced Management Systems Consultant and an IRCA Qualified Lead Auditor, bringing with her seven years of experience developing and implementing bespoke management systems, conforming to ISO 9001:2015, ISO 14001:2015 & ISO 45001:2018, as well as ensuring businesses meet any applicable compliance obligations. Louise has led a number of projects to gain businesses ISO Certifications through UKAS accredited certification bodies for a variation of business sectors, which include electrical contractors, fire security and suppression, timber merchants, lighting technologies, operator licence compliance, driver CPC training and haulage and logistics.
Prior to this Louise worked within the fire and electronic security sector, before moving into systems development and auditing.
In her new role Louise will ensure the company meet or exceed the requirements of our various certifications, industry standards and maintain compliance with applicable statutory & regulatory requirements.
Speaking of the new role, Louise said: "I am delighted to join Taylor Technology Systems, who have allowed me the freedom to interrogate their existing systems and processes with the full support and buy-in from the managers and directors. They have provided me with confidence in their approach to the importance of quality and compliance and the role I've been tasked with."