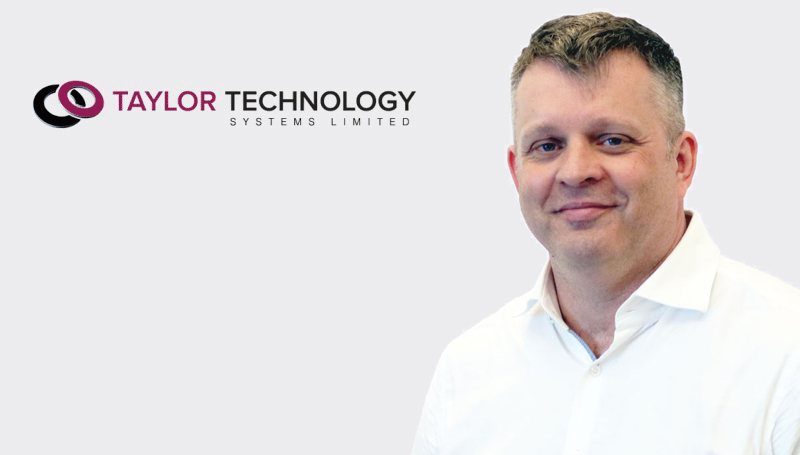 Mark Edgley has been promoted to HSEQ Manager at Taylor Technology Systems. Having worked as HSEQ Advisor for the company since March 2017, Mark has already shown himself to be extremely experienced in health and safety matters. He is currently working towards his Diploma in Occupational Health & Safety.
In his new role as Health, Safety, Environment and Quality (HSEQ) Manager, Mark will be responsible for the development and ongoing maintenance of TTS' processes and activities, with an emphasis on all agreed HSEQ standards across the business. alongside advising the Directors and Managers on all safety, health and welfare matters to ensure the Company complies with its statutory obligations.
A former police officer, Mark also recently completed an Adult Mental Health First Aid (MHFA) course as part of his ongoing development with TTS, further strengthening the company's commitment to the safety of its staff, colleagues and clients. He also holds a number of other industry recognised qualifications, including the NEBOSH Certificate in Construction Health & Safety.
Speaking of his new role, Mark Edgley said: "I am delighted to have been promoted to HSEQ Manager at TTS. Health and safety is critical across all our contracts, many of which involve working on critical national infrastructure sites where any delays or incidents can be potentially very serious."
Brian Wickes, Commercial Director at TTS, said: "Mark's knowledge of health and safety has been invaluable to the business since he joined the company, and we are very pleased to have promoted him to HSEQ Manager. TTS has an excellent health and safety record and we take our responsibilities in this area extremely seriously."